Art Basel hosts multiple shows throughout the world each year to bring artists together. It is an opportunity to show off significant works of contemporary art while bringing the community together in a unique way.
Our team had the privilege of being part of the Miami Beach 2019 event in Wynwood as vendors. We made custom shirts on-site while documenting our experiences with an HD camera.
Several highlights stand out for our team, but the opportunity to provide shirts to Brisco and multiple Florida artists was incredible. There was never a dull moment!
Networking with...
---
COMMUNITY DREAMS CAPSULE

SUPEREGO X 9 SUPPLY CO.


 They say it takes a village to raise a child, well it also takes a community to actualize a dream.  Our community helps define who we are and our dreams embody what we would like to see for ourselves and our community. The...
---
When designing the BMH prototype sherpa denim jacket, i kept thinking to myself "Outdo the old you" ..i wanted to apply pressure to myself- compete against myself - challenge myself to create something different. Something extraordinary. Something unique - . The main goal is for you to feel good when the threads touch you. If you don't like it, that means i have a lot of work to do, and if you do like it, that means i have a lot of work to do. I can never put the end before the beginning, I'm never satisfied....
---
 Join us for the 2nd annual BBQ Expo, July 14nd at South Mountain Reservation Park in the Mayapple North Hill section. Look forward to a social evening encompassing music, food,networking, vendors, giveaways, and inspirational art. Hosted bythe bros of Chaingan9 Supply Co., We are passionate entrepreneurs who use imagination to ignite creativity. By building a showcase of apparel, we can display and distribute our art as well as bring cultural awareness to our supporters and audiences around the world. But first let's enjoy our expo.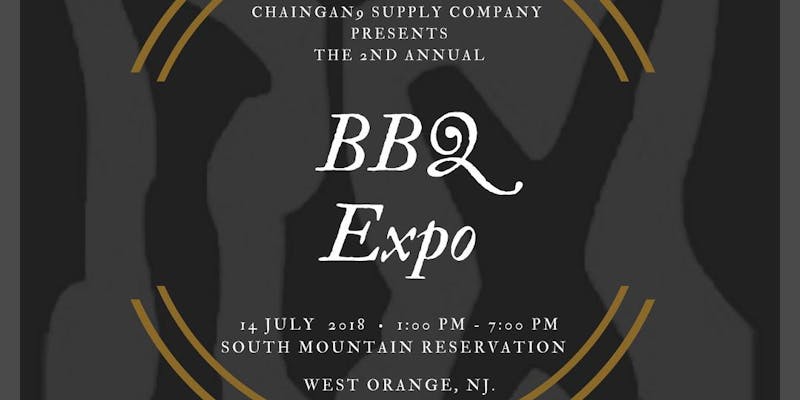 ---
---
Choosing a selection results in a full page refresh.
Press the space key then arrow keys to make a selection.
Liquid error: Could not find asset snippets/upsell-now.liquid